4.2 AIM-M Series Insulation Monitor
AIM-M Series insulation monitor is a high-performance insulation monitoring device, and is dedicated to medical IT systems. It is used to monitor the state of the ground insulation, When the system has an insulation fault, It can send out alarm signals in time, It helps staff to deal with the actual situation. Product has extensive display and alarm indication function, user-friendly, easy to operate.
Product Features
Products can monitor the insulation resistance, load current and the transformer winding temperature of IT systems in real time and have fault alarm function;
Products can monitor the test system wiring disconnection fault, the temperature sensor break fault and functional ground wire disconnection fault and alarm indication is given when a fault occurs;
Product can output relay alarm, LED alarm indication and other fault indication ;
Products communicate with external alarm ,display device, PC management software by using advanced fieldbus technology,can monitor status of IT systems in real-time ;
Products have event logging function which can record the time and type of fault alarm , it is convenient for the operator to analyze system health and timely manner to eliminate fault.
Products have insulation fault location function (AIM-M200 has this feature), and can achieve fault location and display positioning result with the insulation fault location device.
Technical Parameters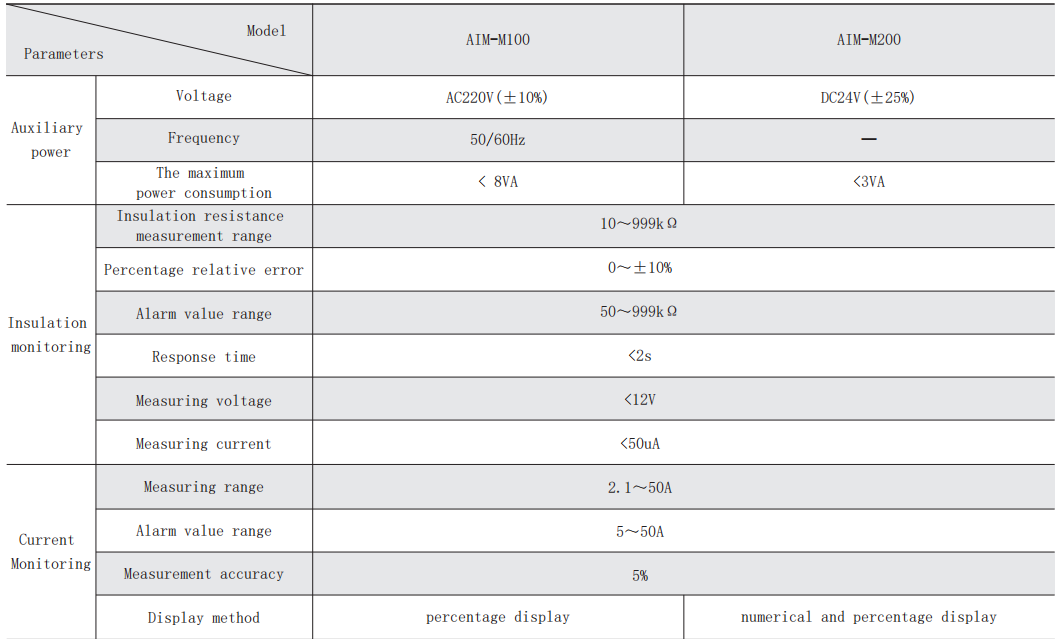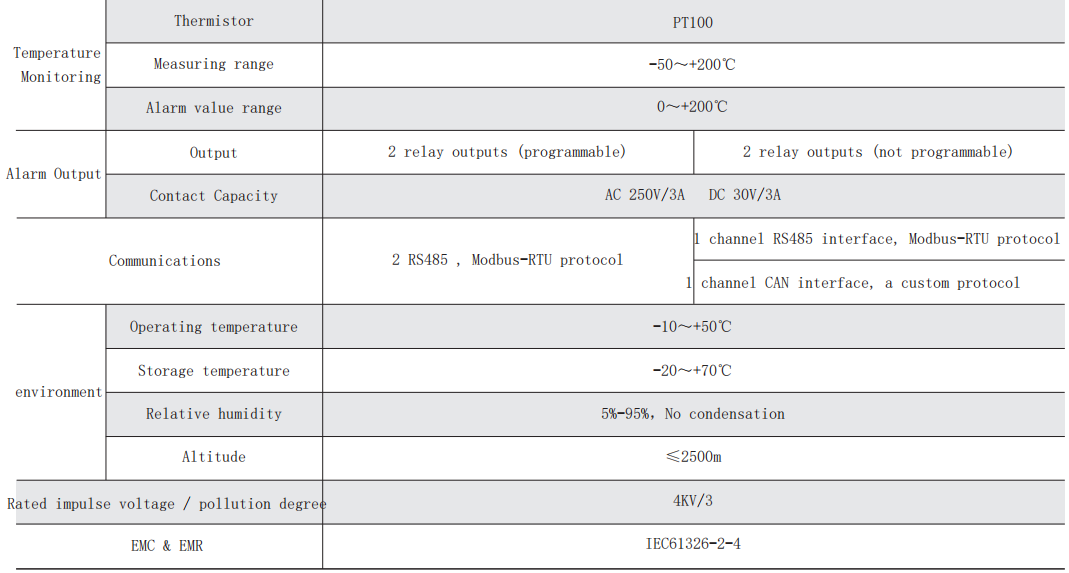 Overall and installation dimensions(unit:mm)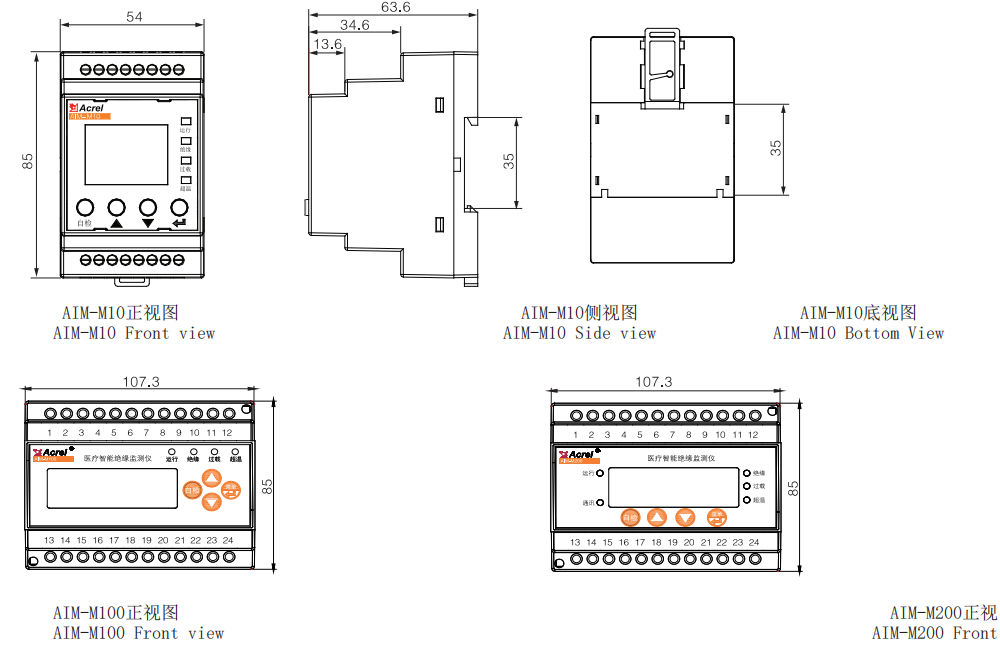 Model Selection Description
AIM-M100 auxiliary power supply is AC220V, the product does not have insulation fault location.AIM-M200 auxiliary power is DC 24V, It has all the monitoring functions of AIM-M100 products ,Also supports the insulation fault location.If you need insulation fault location, please choose AIM-M200,The positioning function can also be turned off through the menu .